Calf Feeds
We can offer many options for calf feeds both in nut and pellet form. Most Ruminat nutritionists will recomend feeding large diameter nuts (up to 10mm )to young calves to aid rumen development over feeding a "pencil" type nut. This is because the pencil nut is that bit easier to digest that it does not stay in the rumen as long and therefore does not stimulate rumen development as much as a larger pellet. We use a 6mm pellet for our Calf nuts.
Pulmo Cx
Pulmo Cx is an additional mineral that we can add to our calf nut products. Talk to our sales representatives for more information.
Calf starter nut and ration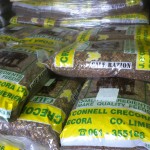 This is available as a ration and a nut. Calf Starter is one of our longest rations and its popularity remains very high. It consists of easy to digest raw materials and is very palatable due to the high volume of molasses and presence of flaked maize and pelleted Soya. Great care and attention is put into this feed as it gives a young calf a great chance to begin to develop their Rumen and digestive system leading them to develop faster into a finished animal.
Calf max nut and Calf Crunch
Calf Max nut and Calf crunch are available in ration or nut form. It is the logical follow on step for feeding calves and continues the idea of developing the Rumen and digestive system of the calf. Again it is very palatable with a high volume of molasses and flaked maize and pelleted Soya.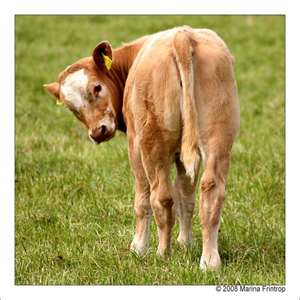 Calves in good health perform very well with this feed and it is worth remembering that younger animals convert feed much more efficiently than older animals. You get great value in terms of growth for every kg fed at this level. We would generally recommend feeding this feed till the animal is feeding well and ready to move on to the next step of Beef or Stockgro feed which is usually within 6 to 8 months depending on animal type and application.
Our commitment to our customers
We are also available to help any of our customers in terms of Diet formulation, Animal Health questions or just a consultation on how we can help our customer's profits. We don't believe in just selling feed for selling sake but rather looking after our customers bottom line profit so our customers will stay with us in the future. This philosophy has grown our business from a farm based operation in 1986 supplying our local farmers to running three successful sites in Crecora, Castlemahon and Listowel while still being able to treat our customers on a one to one basis. We are here to help.
Keep an eye on www.crecoramills.ie for regular updates on Animal Nutrition and advice on how to maximise your on farm profits.
Paul O'Connell
Contact us for more details.