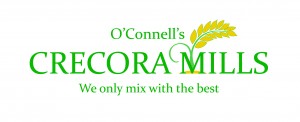 O'Connells, Crecora Mills is an animal feed company serving The Mid west and Munster. We deliver quality Animal Feed to Limerick, Kerry, Cork, Tipperary, Clare, Galway and further afield. The story of this very successful Family run business started of many years ago.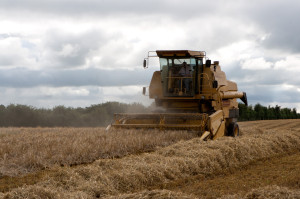 John O'Connell started making animal feed in the early 1980's as an attempt to diversify the family farm business in a time of Economic hardship.
Through a lot of hard work what started as a small enterprise buying, drying and selling local grain and selling chemicals grew into selling Rolled Barley, Wheat and Oats and soon mushroomed into a full coarse ration animal feed mill.
As demand for John O'Connells Animal feed products grew and grew so did the Mill in Crecora with the addition of computer controlled mill and an automated bagging plant and palletiser. Over the next ten years John O'Connell Crecora Mills became renowned in the Mid west area for the supply of quality animal feed using the best ingredients.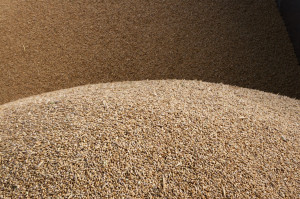 With a growing demand in the Kerry area a site was purchased in Lissahane near Listowel for storing and drying grain and also as a shop and depot for the North Kerry region. This has become the Listowel branch of the company.
In the 1990's and 2000's the mill in Crecora was constantly improved and retrofitted with more modern mixing and storage facilities and a higher capacity bagging line was fitted to keep up with the increased demand resulting in a clean tidy state of the art facility where all products could ensure full traceability with ease.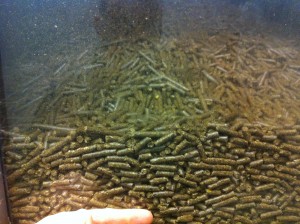 In 2007 with the mill in Crecora working night and day and reaching its maximum capacity a second mill was bought in Castlemahon following the closure of Castlemahon Food products. The loss in employment in the area was stemmed to some extent by the purchase of the mill in Castlemahon and today 8 people are directly employed at the site along with many more indirectly.
This Castlemahon Mill is a state of the art modern pellet manufacturing facility which was them extensively reworked by the engineering staff at John O'Connells to also incorporate a 40 ton per hour coarse ration line using all the expertise and experience gained over the last 30 years.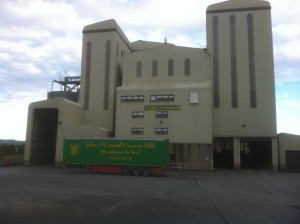 Between the 2 facilities up to 5000 tons of raw materials can be stored to ensure that there is always have adequate supply and up to 800 tons of finished product can be stored ready for dispatch to customers.
The delivery fleet which started off 30 years ago with one second-hand truck now comprises 8 modern reliable trucks that are maintained to the highest standards fitted with high-speed bulk delivery systems.
All our Animal Feed products have full traceability, and are formulated with common sense and regard to Animal Nutrition needs as the year goes on. We are subject to regular Department of Agriculture Food and Fisheries inspections and have historicaly have always been ranked as among the cleanest animal feed mills in the country.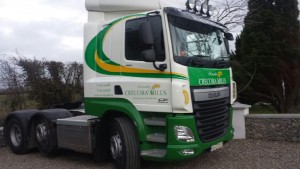 We also provide a nutritional advice service to our customers to help them grow their profits using our feeds. One of the reasons that the company has been so successful to date is the continued ethos that if we look after our customers by growing their profits then we will also benefit. "Help us to help you!"
Keep an eye on www.crecoramills.ie for regular updates on Animal Nutrition and more advice on how to maximise your on farm profits.
Paul O'Connell